The best chippy in Norfolk
They weren't sure what that challenge would be although they'd always talked about the idea of running their own guest house. But it was one thing talking about it and another actually doing it. Then came the pandemic to provide an unlikely spur.
"If it wasn't for Covid it probably wouldn't have happened," said Adrian. They lost several friends and family members. It wasn't as a result of the virus, but it changed their perspective on life.
THREE decades ago Mark and Debbie Cox faced a brand new challenge when they took over Winterton Fish and Chips. Now a new couple have picked up the baton and run with it. And just like Debbie and Mark were all those years ago, they are newbies when it comes to running a chip shop.
Adrian and Lynne Collins were wowed when they visited the village last year in their search for a business to take on. Winterton Fish and Chips marks a major change in direction for both of them – and an exciting opportunity as they hope to extend the opening hours.
As a former chef manager at a private school Lynne has experience in catering. But Adrian is going from working as a finance controller at a firm repairing prestige cars for footballers and celebrities to filleting and preparing fish.
He said: "I needed a new challenge. I've been doing the same job for the past 12 years."
wanted it so we sold our own house and sofa surfed so we were ready to move in."
While they aren't complete strangers to retail catering – they have had a side business supplying candy floss and popcorn stands for fetes and events - they are under no illusions about the amount of work involved in running a chip shop.
They had a few training sessions with Mark and Debbie. "I'm quite happy at the fryer. It's not phazing me," said Lynne. "It's the process of taking the orders – cooking to order."
One of the big attractions was the fact the business came with a house, meaning the couple can live in the village. And they plan to make the most of it by getting a dog and going out and about as much as they're able. They also want to get involved in the village, work commitments allowing. Adrian is part of a cricket club in Hertfordshire and is keen to join in here.
"I've always said to Lynne that she is so much better doing her own thing than working for other people," said Adrian.
The couple's love of the area came about after they booked a holiday 14 years ago at Potters in Hopton. They'd done Devon, Cornwall and the south coast and decided to head east from their home in St Albans for a change.
But in all their years holidaying just down the coast they didn't discover Winterton until last year when they were looking at businesses for sale. "We loved the beach. We sat there and we thought 'Wow'!' said Lynne.
"We didn't want to lose this place," said Adrian. "We were determined that we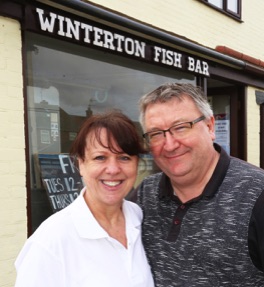 Closed
12pm - 2pm
Closed
Closed
12pm - 2pm
12pm - 2pm
12pm - 2pm
5pm - 8pm
5pm - 8pm
Closed
Closed
5pm - 8pm
4.30pm - 8.30pm
4.30pm - 8.30pm
The couple, who have two sons, Mark, 29, and Dean, 20, are aiming to recruit new staff to help them open for longer at lunchtime and until 8pm in the evenings. And Dean, who is currently at university, is likely to find himself called on to help out during his holidays.
Sunday
Monday
Tuesday
Wednesday
Thursday
Friday
Saturday
TELEPHONE ORDERS WELCOME
01493 393302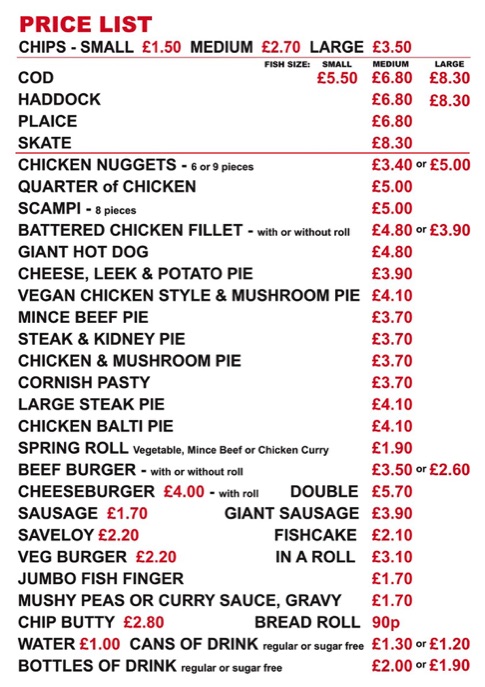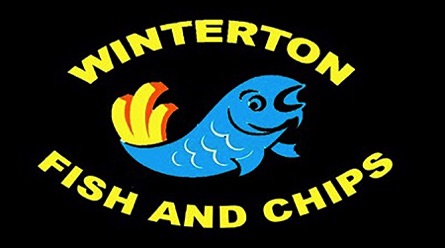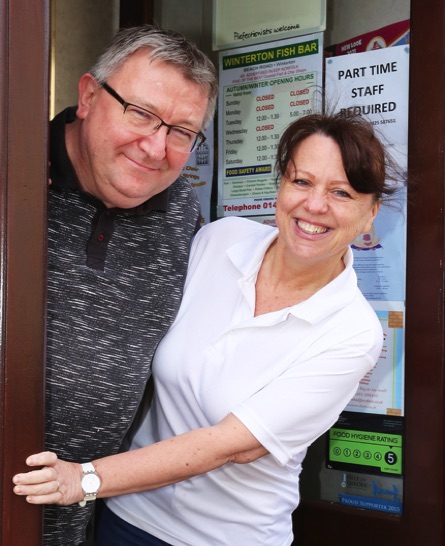 12.30pm - 5.30pm
Closed
Closed
Closed
12pm - 2pm
12pm - 2pm
12pm - 2pm
Closed
Closed
Closed
Closed
5pm - 7pm
4.30pm - 8pm
4pm - 8pm