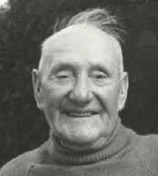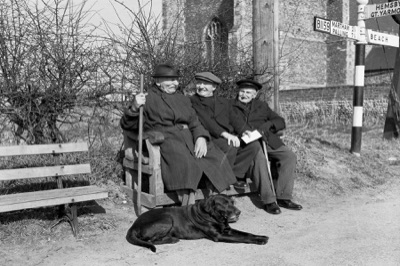 It finally brought the fisherman to the attention of folk music fans all over
the world. He was even asked to appear at the Ballads and Blues Club in
London, where his audience was mainly composed of young people.
Sam is credited with achieving national significance for keeping alive songs
learned from his father and fellow fishermen from all around the coast. 
A special church service celebrating his life was held in the village church back in 2008 when a blue plaque was installed on the wall of a cottage that was home for part of his life.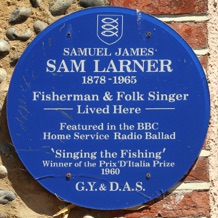 Sam, who lived in a flint cottage close to the village church, first went to sea at the tender age of eight. As the
fishing fleet moved up and down the coast he would take part in fishermen's concerts and singing contests in
ports from Scotland down to Cornwall.
Back home he and his crewmates would head for either the Fishermans Return or the Three Mariners, which
shut down in 1955. As well as downing pints, they took part in singing and step dancing sessions long after
closing time.
Famed folk songwriter Ewan MacColl wrote The Shoals of Herring after interviewing Sam in a special recording
in 1959 for his BBC Radio Ballads series, broadcast in 1960. 
His interest was sparked after BBC producer Philip Donnellan got Sam to take part in two shows for a series of radio documentaries about working people.
He retired from the sea at the age of 55
because of ill health. The tough life at
sea had taken its toll. He died in 1965,
aged 87. He and his wife Dorcas, who
reached their Diamond wedding
anniversary, had no children, but he is
still remembered fondly in the village.
The 50th anniversary of his death was marked in September last year with a festival in the village that attracted top names from the folk music scene, including Peggy Seeger, who was involved in the 1959 radio recording and sang Sam's praises in its wake.
Sam Larner
WINTERTON is the birthplace of one of Britain's most influential folk singers.
Herring fisherman Sam Larner was only discovered when he was in his 80s, but his music career started at the tender age of nine, when he would sing for coach parties that stopped for a break in the village.