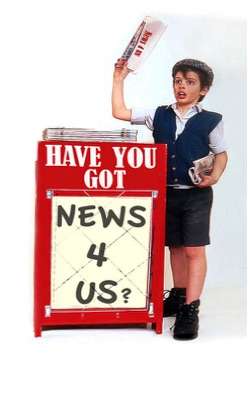 © All content copyright 2021
If you have an item of news you would like included on this page or an event for our What's On page, please email us: info@wintertononsea.co.uk
Honour for seals' friend Peter (January 2021)
WHEN seal warden Peter Ansell received an email telling him he'd been nominated in the New Year's Honours and asking him to respond he deleted it because he was convinced it was a con trick.
And when he answered the phone to a woman who told him she was from the Cabinet Office he still wasn't buying it.
"I said 'I think you're a scammer'. Because she was calling from a mobile. But she said they were all working from home," he told WoS.
Still a little dubious, he filled in the official forms she emailed and sent them back. He was stunned when it was confirmed the award, a Medal of the Order of the British Empire for services to seal conservation was genuine.
It's because of the little tern colony at Winterton that the 86-year-old, who is one of the founder members of the Friends of Horsey Seals, became a warden in the first place.
The former transport manager enjoyed seeing the birds in his garden although he wasn't really a twitcher. But after moving up to East Anglia he joined the RSPB and eventually started to volunteer. In the early 2000s he was asked if he would help look after the little tern colony at Winterton.
Natural England monitored the small grey seal colony nearby at Horsey and encouraged visitors to keep their distance. In those days the number of pups born every winter was only a few dozen.
Then austerity hit and the organisation approached people who volunteered with other groups, including Peter, to set up a group to oversee the pupping season, which was becoming
more and more of a winter attraction. In 2011 the Friends of Horsey Seals was formed.
Over the years more volunteers have been recruited to act as wardens, providing information to the public, monitoring pup numbers and watching for seals in trouble. In a normal winter season they are kept busy by the estimated 90,000 to 100,000 people who visit the coast between Horsey and Winterton.
Peter, who chairs the group, usually goes out on rescues. "People think pups have been abandoned, which is a popular misconception," he said. Grey seal pups are fed by their mothers for about three weeks before being left to fend for themselves. Once they've shed their distinctive white coat they are able to swim and hunt.
"We get pups that have been injured by bulls or other females when they've strayed into the wrong area. Some are attacked by dogs and we get a lot of calls about seals with things round their necks, like flying rings."
It was the rescue of a seal they called Mrs Frisbee that prompted a campaign to persuade people not to take the toys to the beach. The horrific wounds caused as one got stuck and eventually embedded in her skin made national news headlines. See our report here.
Like many she was treated at the RSPCA's East Winch hospital. Unfortunately the facility is currently closed to new admissions as a result of the Covid pandemic, meaning seals have to take their chance. "We got one the other day that had fishing net around its neck. We managed to cut it off but it had a wound all the way round," he said. The hope is that the salt in the sea water will heal it.
Peter paid tribute to his fellow wardens who do regular duties on the beaches at Horsey and Winterton, often in bitterly cold weather. And although he turns 87 next week he aims to carry on volunteering.
"At the moment I'm pretty fit and healthy. I don't believe I'm as old as I am. I've had my jabs and while I can still get about I'll keep going."
Visit here to read more about work by Natural England and FoHS to protect the seals. 
Peter Ansell BEM Picture by Jo Davenport