FOR many people one of the highlights of a walk along the shore at Winterton, whatever the season, is a stop for refreshment at the Dunes Cafe. Overlooking the beach, the cafe offers everything from and ice cream or a cup of tea and a slice of homemade cake to a lunch menu complete with specials.
It is particularly popular with dog owners and provides cabins so they and their dogs can shelter from the weather and a plentiful supply of water. It even sells doggy treat bags.
Along with the owners of the car park and the Coastwatch volunteers stationed next door,  the business is also helping to ensure the public toilets over the road are kept open year round.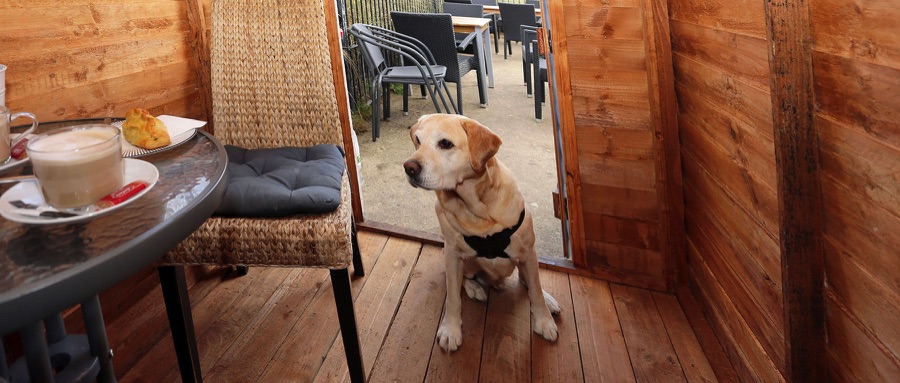 "I'm sure they've left that pasty for me!"
Why not pop by for an ice-cream or better still try the Full English Breakfast, which is cooked on a griddle with no extra fat/oil added. It also comes with fresh tomatoes, sausage, bacon and egg, (all from local sources), together with beans and toast. This breakfast is proudly Norfolk! 
Full English Breakfast, proudly Norfolk! 
Some of the homemade preserves
Baked camembert & gluten free fisherman's pie
© All content copyright 2022