News from the village, March 2021
© All content copyright 2021
OCTOBER films - who have a permanent full size replica of the White House at their studio on former RAF Coltishall Air Base in Norfolk - were filming on Winterton Dunes yesterday. It is believed they were making a television documentary about the 1947 UFO incident at Roswell, New Mexico. A classic car was brought in for a scene that was meant to be on a ranch in the middle of the desert. The crew were seen laying out props representing the debris from the 1947 crash. Photos by Elaine Hillier.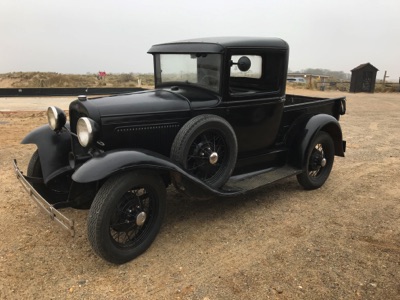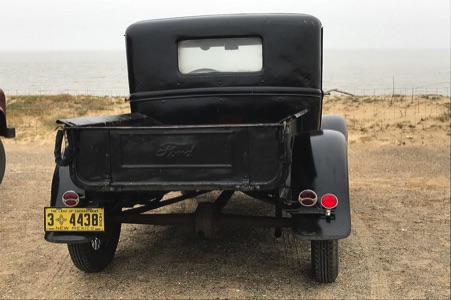 Press Release for virtual event 'Open Doors to the Community'
James Paget University Hospital work across boundaries with many partners in health, social care, voluntary and charitable organisations to benefit the community, striving for seamless care for patients and carers in the Great Yarmouth and Waveney area. The Macmillan 'Living With and Beyond Cancer' project which JPUH is part of, is looking at improving the patient experience of cancer, developing new services which includes holding health and well-being events. This event is not just for patients with cancer, but is of benefit for all.
JPUH approached our working partners at Great Yarmouth Borough Council and East Suffolk Council, to hold a virtual event highlighting services and activities which are happening now in the community, despite the challenges of the Covid pandemic.
The working group approached local services, organisations and those providing activities, who have adapted their services to meet the needs of the local population during lockdown. Anyone living in the community can access this information, simply be clicking on the YouTube link on any of the 3 organiser's websites. www.jpaget.nhs.uk/news-media/news-events / https://www.great-yarmouth.gov.uk/article/2078/Neighbourhoods-and-communities /www.eastsuffolk.gov.uk/news
By accessing the playlist you can choose from a variety of short videos clips to hear useful information and see some of the amazing services and activities going on in the Great Yarmouth and Waveney area now. Accessing these clips will help support you both physically and emotionally and improve your wellbeing. This is of benefit to all irrespective of whether you are a patient, carer or a resident.
'We have worked so well together on the production of this event initially for JPUH staff, but now available to everyone living in Great Yarmouth and Waveney. We consider this is such a useful partnership we will continue to work together for the benefit of all, in improving information sharing and support to the wider community''
Nikki Sawkins JPUH 'Macmillan LWBC Nurse Lead'
'There is so much support available currently that I was completely unaware of. I feel fortunate to live in such a supportive community'
Jo Pawlett Patient Rep & Cancer Services team
'This work highlights the range of services, activities and support available to local residents, despite the pandemic. We really value working with our partners to make people's lives better and I would urge people to check out what is available'
Nicole Rickard, Head of Communities, East Suffolk Council
'Working together on this project has been a proactive way to ensure residents of the borough are aware of what services and activities are on offer locally. Whether it's a support service, a community group or community activity, there is so much available for residents to get involved in and benefit from.'
Cllr Andy Grant, chairman of the Housing and Neighbourhood Committee at Great Yarmouth Borough Council.
The intention is to reduce the risk of people relieving themselves in the dunes – a problem that has increased with the closure of the toilets during lockdown. "I personally witnessed this last summer," he told colleagues at the full council meeting on 31st March.
Chairman for the meeting Mark Bobby stressed: "This is specifically to support cleaning of the toilets. This is a short-term solution to enable the toilets to be opened and cleaned."
Cllr Nigel Coe asked him if the beach car park owner had been made aware of the proposal. He replied he didn't know but they would be notified after the meeting that there was funding available.
The council said it intended to work with businesses and the borough council to seek a longer term solution.
Following the meeting the car park owner said any support for the toilets would be welcomed.
Six years ago the facility was threatened with permanent closure after Great Yarmouth Borough Council slashed its budget for public toilets.
An agreement was eventually reached that saw the cost of opening and cleaning them met by business owners at the beach.
Staff at the Dunes café used to help keep them clean, but the café had to be demolished in December, a victim of coastal erosion.
See our blog on the fight to keep the toilets.
READY TO SPEND A PENNY: Short term emergency funding has been offered to keep the beach road public loos open and prevent people relieving themselves in the dunes.
Opening and cleaning the toilets was being done by beach car park staff. But they were closed when the car park shut following the Covid lockdown imposed at the start of January.
In the weeks that followed there were reports of people squatting in the dunes, which are home to rare species and are an internationally important site of special scientific interest.
Now Winterton Parish Council has decided to offer grant support to ensure the loos can stay open.
In a prepared statement Cllr Liam McMahon said: "We are proposing a series of two one-off payments to support the cleaning of the toilets."
The first £420 would be available for April and the same amount would follow in June if the need for additional support could be demonstrated.
"This is important to protect the dunes that are well loved by villagers and visitors," he explained.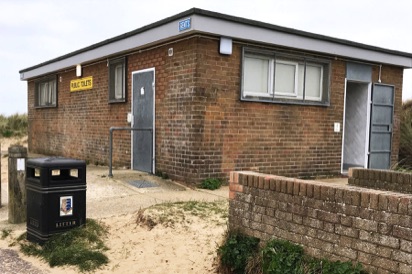 DOG BAN INVESTIGATION: A seasonal ban on dogs on the beach north of the car park could be considered.
The parish council is investigating what its powers are to prevent owners taking their pets onto the sands during the summer, after the subject was raised at its full meeting on 31st March.
Cllr Emma Punchard said she had been asked by a resident whether restrictions similar to those used at other coastal sites including Sea Palling could be looked at.
She knew the council was sent a questionnaire every year about whether it wanted dog restrictions on the beach so perhaps it could find out what powers it had to get the borough council to impose the ban. Then the village could be consulted.
Chairman for the meeting Mark Bobby said there had been discussions in the past but they were more about dogs being kept on leads in the dunes.
He knew that during the little terns nesting season there was a heavy presence in the area to deter dogs from getting too close, but on the other hand there were a lot of people who walked their dogs down on the beach.
He wasn't sure what appetite there would be for a ban but thought the situation needed to be reviewed.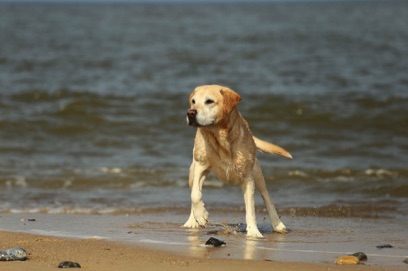 He said: "We need to find out whether it is something we as a village and us as a council want to enforce."
CONED OFF: Bigger traffic cones could be put out in parking trouble spots at peak times because the normal sized versions have been getting stuck under cars.
The parish council bought a stock of cones to combat problems at sensitive locations caused by inconsiderate parking, often by visitors who don't want to pay to use the beach car park.

The problem has got worse since the introduction of a year-round parking ban in Beach Road which was brought in following chaotic scenes over Christmas three years ago.
At one point last year the emergency services were held up getting through to the beach to answer a call and the bus was prevented from stopping in the village because it's way was blocked.
One resident has taken to putting a wheelbarrow out on the road outside a
neighbour's home so their carers don't have to spend 15 minutes driving around trying to find a space.
Now the council has been asked to consider buying an extra batch of bigger, heavier and more visible cones to complement the existing stock.
The issue is set to be discussed when it holds its next meeting on 28th April.
FROM BUM TO BEACH: People who want to get fit after months of lockdown restrictions are being encouraged to join a running programme organised by Team Dunerunner.
The Bum to Beach or Standy to Sandy 5k supported programmes, which last six weeks, are intended to help them get back into running after a long period of reduced exercise, or to start from scratch.
Before the pandemic the group used to meet up at the pub. But with the lifting of restrictions on outdoor sports members hope to start again on April 14, this time meeting in the open air at the playing field car park.
Visit dunerunner.co.uk for more information.
BLOOMING LOVELY: The In Bloom team is to plant a crab apple tree on the village hall green as a tribute to NHS fundraising hero Capt Tom Moore. Borough councillor James Bensly expressed his support for the project, which will replace a rotten tree that was removed.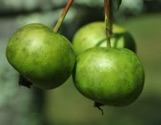 The Emergency Response Group has been helping people with deliveries and shopping since the beginning of the pandemic last year
But Cllr John Smithson said: "What the support group lacks is a hardship fund – where there is short term hardship we are not able to respond in a very effective way."
Cllr Marina Carr suggested the issue could be considered by the council's finance group to see if it could come up with a proposal.
"As we open up the difference between the haves and the have nots is going to become a lot wider and some of the problems will become more acute," she said.
A HELPING HAND: A gap in support for people affected by the Covid lockdowns has been identified by a team set up to help vulnerable villagers.