News from the village, February 2021
© All content copyright 2021
READY TO ROLL: Winterton Marine Cadets have a new minibus waiting for them at the end of lockdown after they smashed their fundraising £4,000 target in the space of just two months.
After generating just under £2,900 by crowdfunding on JustGiving, they shot over the finish line thanks to a £2,500 donation from their patron, Deputy Lieutenant of Norfolk Lady Agnew.
A delighted commanding officer Lt Rachel Tooke paid tribute to all the supporters and said: "We absolutely mullered our target."
Among the many donations from members of the public was £1,000 from Winterton Valley Estate.
She said the vehicle, which has already been bought and is now in the village, would be at the core of 901 Troop's programme. "We have great plans and the bus is the backbone."
It will be used to provide transport to parades and activities like camps, sailing, swimming, range shooting and airsoft sessions.
The unit, which caters for boys and girls aged 10 to 21, relies on fundraising through raffles, displays and grants to run the programme.
It's the second major fundraising success for the village in recent weeks. Winterton in Bloom raised more than £2,000 on GoFundMe for new raised planters and sensory borders at the village hall green.
WINTERTON folk showed they had big hearts today when they made sure the beach memorial for Warren Robinson's wife Sue was covered in yellow flowers.
Lockdown has stopped him from making his monthly visit to the village to tend the site and this one was significant because it was the anniversary of her death six years ago.
Determined not to let it pass without a floral tribute to the woman who had been his sweetheart since they were teenagers, he put out a request on the Winterton-on-Sea Facebook group for someone to lay a bouquet for him.
The response from the village was heart-warming. Flowers, a wreath and arrangements were left dotted all over the memorial.
"I'm overwhelmed," said Warren. "When I saw the flowers I thought 'that's lovely'. I just thought a couple of people would do it. I'm so grateful."
"Sue really loved Norfolk and walking over the dunes with the dog. She told me 'when I go I want my ashes to be scattered on the beach'. I told her she had lots of time yet. She always wanted to retire here."
The couple from Northampton, who were born within five days of each other and were in the same premature baby unit, were together from the age of 18. Yellow was her favourite colour and she had yellow roses at their wedding. They were unable to have children but Sue, a nursery nurse, loved them.
She was just 49 when he lost her. A lupus sufferer, she fell seriously ill one night and died of pneumonia.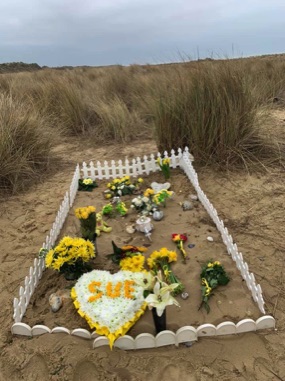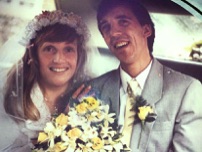 February 11, 2021
Norfolk and Waveney on track to offer a vaccination to top four priority groups most vulnerable to COVID-19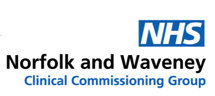 Norfolk and Waveney is on track to offer a vaccination to priority groups most vulnerable to coronavirus (COVID-19) and to vaccinate all those that come forward for their first dose by next week.
The news comes as it was revealed that 94% of over 80s in Norfolk and Waveney have received their first dose, 97% of 75-79 year olds and 73% of 70-74 year olds.
Data published today by NHS England and NHS Improvement also shows that 249,378 people (29% of total population aged over 16) have received a first dose, ranking Norfolk and Waveney third out of 42 health systems in England. The total number of first doses given in the last week up to Sunday, 7 February, is 61,045.
Health leaders are confident the area will meet the national target of offering a vaccination to the most vulnerable people and vaccinating all those that come forward by 15 February. The top four cohorts include all over 70s, extremely clinically vulnerable people and care home residents and patients.
Melanie Craig, Chief Executive of NHS Norfolk and Waveney Clinical Commissioning Group (CCG), said she was pleased with how the historic vaccination programme is going.
"The COVID-19 vaccine programme is going well across Norfolk and Waveney and we are on track to offer a vaccination to the four groups most vulnerable to coronavirus and to vaccinate all those that come forward with their first dose of the vaccine by mid-February.
"The programme continues to evolve with additional vaccine sites planned to open in the coming weeks and months as the vaccine becomes available to more people across Norfolk and Waveney".
She added: "Our NHS staff and volunteers have been working tirelessly to vaccinate those who are most at risk and this week, with the heavy snowfall, our communities have rallied together to support our efforts to tackle this disease.
"It has been a real team effort to keep our vaccination sites open. We would like to thank all those involved and, of course, local patients, many of whom have attended their appointments this week in very cold and difficult conditions."
Last week, the Government announced new advice for over 70s who had not yet been vaccinated. People who are aged 70 or over, or are in the clinically extremely vulnerable category and have not yet been offered a first dose of the vaccine, can now contact the NHS to get it.
You can do this by booking an appointment online at nhs.uk/covidvaccination or by calling 119. If you are aged 80 or over, you can contact your GP practice directly to arrange your first vaccine.
If you are not aged 70 or over, or clinically extremely vulnerable you should continue to wait to be contacted. When it is your turn to be vaccinated, and if you are registered with a GP in Norfolk and Waveney, you will be contacted directly from your practice or an NHS representative.
The first dose of the COVID-19 vaccine should give you good protection from coronavirus. But you need to have the two doses of the vaccine to give you longer lasting protection.
Norfolk and Waveney is expecting planned deliveries of vaccines for second doses and is urging people to keep their allocated appointments unless there is a clinical reason not to so. This will help to ensure the process runs as smoothly as possible and patients get this added protection.
There is a chance you might still get or spread coronavirus even if you have the vaccine so it's important to continue to follow social distancing guidance and, if you can, wear something that covers your nose and mouth in places where it's hard to stay away from other people.
The infection rate continues to fall in Norfolk and Waveney with rates of 203 and 132 respectively for every 100,000 residents in the last recorded 7-day period. 
Village rallies round for Warren
HERE IS THE NEWS: Plans to bring back a printed version of the village newsletter a year after the last edition was put through residents' letterboxes are moving ahead after the parish council agreed a £500 grant.
A team of volunteers is being formed to put together editorial, sell adverts and distribute the leaflet.
Marina Carr told the parish council on Wednesday the bulk of the content – news and features from the village - would be the responsibility of the volunteers, but the council would have its own dedicated pages.
Chairman for the meeting Mark Bobby raised a possible conflict of interest but was told by Cllr Carr that as a councillor she could only be a member of the group rather than hold a position of responsibility.
Nigel Coe said: "All of us have been approached by residents asking 'when will the newsletters be back?'"
It was a major source of information for villagers but was a major task that used to fall mainly on the parish clerk. "I think all we can ask for is for the result to be balanced and informative and I see no reason why it shouldn't be."
If you have a news story or you would like to advertise in the newsletter, email: newsletter@wintertononsea.co.uk
The controversial planning application to convert and extend the ex-telecoms hub had not been decided at the end of February. It drew opposition from people concerned that there are too many holiday homes in the village and worried about the impact on the quiet road.
The county council's ecologists want a dog waste bin to be installed at the property, or for it to be let without dogs.
They also want a visitor information pack highlighting alternative walking routes and the vulnerability of the nearby nature conservation sites like the dunes.
Winterton Parish Council made no objection to the scheme at its January meeting, but has since pointed out access to the site is by a restricted byway and asked borough planners to review it.
HUB HOLIDAY LET: Norfolk County Council's natural environment team has called for conditions to be imposed if the former Virgin Media building in Low Road is turned into a holiday home.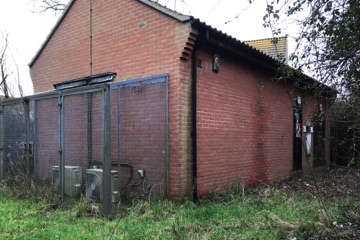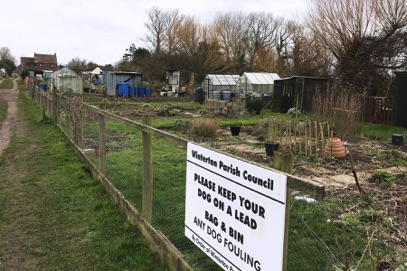 DIGGING IN: Work to install pipes for a water supply at the allotments was set to start at the weekend.
John Smithson told parish council colleagues a crossing through the Duffles Pond area had been agreed that would not disturb the wildlife and a group of volunteers was preparing to dig and fill trenches for the pipes which will carry water to dip tanks on the site.
The pipes had to be in place ready for connection.
The byway at the back of the site is to be shut temporarily by Norfolk County Council for maintenance and the water authority is planning to use the closure to extend the supply to the edge of the allotments.
Cllr Smithson said the latest quote for the cost was £1,000, down from £3,000.
STORES TIDY UP: The area in front of the village store is set to be made safer with a fence.
Parish councillors agreed to pay £380 towards the project – half the cost – after hearing that there were health and safety concerns.
They were told the store owner was putting up the other half of the money needed.
But the grant from the village improvement fund comes with a condition that the area is tidied up and the fence is maintained afterwards.
ANNUAL PARISH MEETING: The first annual parish meeting to be held in two years is set to be a virtual affair.
Because of Covid restrictions on numbers of people gathering indoors, the parish council expects the traditional-style meeting in the village hall won't be allowed to happen.
So it is planning for an online version on 4th May.
Parish clerk Stacey Kent said people could send in reports on email and they would be invited to speak during the session.
The next full council meeting is via Zoom on 31st March.
BEACH CAR PARK: Winterton beach car park is set to open for business again on 29th March.